Questions About
Intended Parent Surrogacy
Will I have to wait to be matched with a surrogate?
Yes, the waiting period depends on two main factors, your personal preferences in the process, and the number of surrogates available compared to the demand for surrogates.
Where is surrogacy legal?
In the U.S. surrogacy is legal in a great number of states, but the laws are always changing. Even though surrogacy might be legal in a certain state, certain states may not recognize same-sex couples or non-biological parents. Your case manager will consult with our legal team to verify that the state your surrogate is located in meets your legal requirements. After this you will start to receive surrogate profiles and work out further legal details with the legal team.
Do you work with gay partners?
Yes, we proudly help all individuals and couples build a loving family regardless of sexual orientation and relationship status.
Do you work with single or unmarried individuals?
Yes we do, and we are excited to help you build a family!
Do you work with international intended parents?
Yes, we have the processes and resources in place to help intended parents create families no matter where they live.
How much is surrogacy going to cost?
The average cost of a gestational surrogacy ranges between $115,000 and $200,000. The cost range is determined by a number of factors, such as, how many attempts it takes for the surrogate to become pregnant, surrogate compensation and expenses, and if the pregnancy is a single child or twins. Also, optional or additional services that may be required during the pregnancy and at birth influencing the cost.
Surrogacy contains many costs, including agency fees, surrogate compensation, surrogate medical expenses, attorney fees, possible travel fees, IVF treatment fees, and more. Call for more details and a consultation (323) 577-2229.
Ready to Become a Parent?
Testimonials From Intended Parents
IPs, J&A (CA)
Thank you for being part of our journey to get our baby.  Your warmth and sincerity are what made this process so much easier that it could have been.  We're so grateful that we connected with you — I know there are other agencies, but your genuine desire to help and to be there for us was so wonderful.  
London IP
Many thanks to you both for your warm wishes!! You and your team have been with us on this very special journey from the very beginning and we really can't thank you all enough! It's impossible to find the right words that express the mountain of gratitude we have!! It has been a very surreal and strange thing being the other side of the world through it all - but we've been in ABC's safe and truly wonderful hands throughout!
Dads (Spain)
"My partner and I are thankful for having met great professionals in our journey, women who cared for us and understood the moments we were experiencing."
Mom and Dad (Florida)
"Thank you all for your loving support, we are so excited to grow our family and go on this journey again with all of you!"
(Arizona)
"I really enjoyed meeting with you both and feel very comfortable working with such wonderful women"
(Bay Area)
"I just have to say that your agency is one of a kind. So genuine, and so different than our last experience."
(International)
"Thank you very much for you constant understanding and support! My husband and I always feel we can't do this without wonderful people just like you!"
(Palo Alta, CA)
"Even though we haven't met in person, I'm really impressed with your kindness and professionalism, so I really hope we end up going through this journey with you. We haven't talked with many agencies but I can feel the connection here!"
Dads (France)
"I can't tell you enough how happy my partner and I felt after talking to you. You made the whole process feel approachable and closer to achievement. We cannot stop smiling thinking about 'tomorrow'."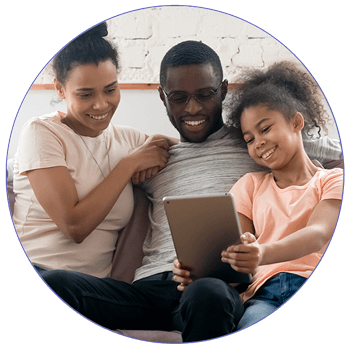 Intended Parent Overview & Process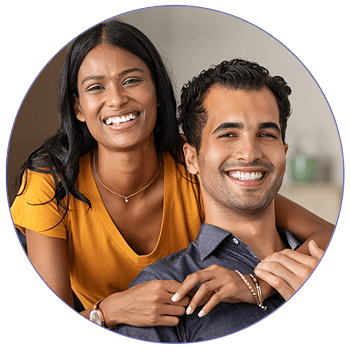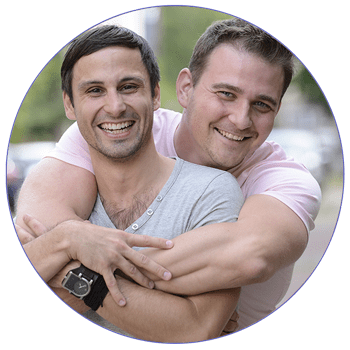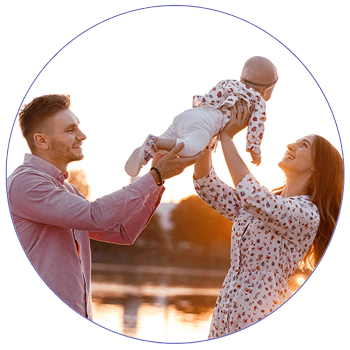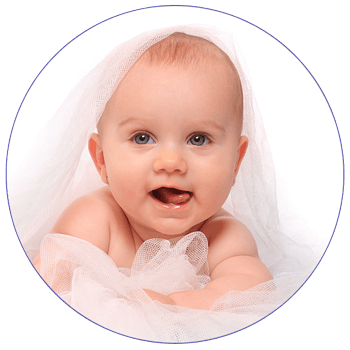 Intended Parent Application
Giving & Receiving
the Gift of Life