Common Questions About Surrogacy
Why should I choose Abundant Beginnings?
We are a very personal and intimate agency.  We take the time to get to know you as a person, to hear what you are looking for during your surrogacy journey, and to provide you with a compassionate and supportive team, along with ensuring you receive all of your payments on time. 
We move the process along at a steady pace, keeping you informed each step of the way.  Support is available from everyone in the Agency, including from the owners, case managers, and our support staff. Abundant Beginnings' surrogates have a unique support group and feel they are a part of a special sisterhood of amazing women. 
The feedback we have received from the women who work with us is they feel like Abundant Beginnings is more than just a business, they are a family and everyone is in this together.
Do I have to pay for anything out of pocket as a surrogate mother?
No, the intended parents will pay all the fees incurred on the surrogacy journey and pregnancy, including your attorney fees.  This will all be outlined in your benefit package and agreement with the intended parents. There will be no out-of-pocket expense to you.
How much do surrogates get paid?
Base range compensation for first time surrogates is $50,000 to $75,000+, depending on location. An experienced surrogate's base fee is negotiable, so please contact us to discuss. Our compensation package is one of the highest in the industry. Additional compensation will be provided for monthly allowance, health and life insurance, medical procedures, travel, childcare, etc.  This can bring the total compensation for the surrogacy process to $85,000+ and a $4000 signing bonus. Please contact us to discuss your specific benefits. You can read more about compensation here: Surrogate Compensation.
What is the difference between Gestational Surrogacy and Traditional Surrogacy?
Gestational Surrogacy is a process where a fertilized embryo (created by using the egg and sperm of someone other than the surrogate) is implanted in the surrogate and the child is carried until birth.  There is no genetic relationship between the surrogate and the child.
In contrast, traditional surrogates agree to use their own biology and are impregnated through artificial insemination.  At birth, the Traditional Surrogate releases all custody of the child to the intended parents.
Abundant Beginnings Co. only handles Gestational Surrogacy, so you will not be using your own egg during this process.
My tubes have been tied. Can I still be a surrogate?
Yes. Tubal litigation will not affect whether or not you can be a surrogate, as the embryo will be implanted during an IVF procedure.
Will I have to travel?
Yes, you will have to travel to the location where the Intended Parent's doctor is located.  The clinics are all located within the United States. You will know the location once you are matched.  All travel costs for you and a companion are covered by your Intended Parents. You can find the details on the complete surrogacy process here: Surrogacy Process.
If I'm enrolled in a government assistance program. Can I be a surrogate?
This really depends.  If you are currently enrolled in certain government programs, such as cash assistance, welfare, public housing, and Section 8 housing, we will be unable to accept your application.  Please be aware that due to income requirements for programs such as food stamps, WIC, and subsidized childcare, the money you will receive while you are a surrogate could make you ineligible for your government benefits.
Can I choose my own OBGYN?
Yes, Surrogates can use their own in-network OBGYN, depending on the insurance being used for the process.  That being said, Intended Parents have the right to get a second opinion, but Intended Parents usually leave the decision to the Surrogate as they want you to feel comfortable with their doctor.
Will I get to meet the IPs?
Yes, prior to you being officially matched, the agency will coordinate a match video call with your Intended Parents and an Agency Representative. You will then meet your Intended Parent(s) in person at the medical evaluation, embryo transfer or another appointment once you're pregnant.
Can I still go to the gym? Run?
Yes, in fact, we encourage you to maintain a healthy and active lifestyle during your pregnancy. There may be certain restrictions on physical activity at various times in the surrogacy process, and you will be asked to follow your doctor's advice, certain requests from the Intended Parents, and how far along you are in the pregnancy.
Where are your Intended Parents located?
We work with Intended Parents all over the world.  It is your choice though if you would like to help an international client or domestic.  If you choose to work with an International client their clinic will still be located within the United States.
Ready to Become a Surrogate?
Hear From Our Amazing Women
"Such good experience…I would love to do this more than once! Thank you for giving me this wonderful opportunity!"
– Gestational Surrogate (North California)
"Thank you so much! This has been such a great experience. You guys have been great to work with, and I appreciate all you have done. You are all special people for what you do. I would like to add that being a surrogate was one of the greatest things I have done in my life.
– Gestational Surrogate (Fresno, CA)
"Thank you with all of my heart for providing so much support through my journey! I am so impressed at your dedication to me during the whole process, from the minute I applied, to well after the birth! I highly recommend Abundant Beginnings Co. and love to share about my experience!"
– Gestational Surrogate (Colorado)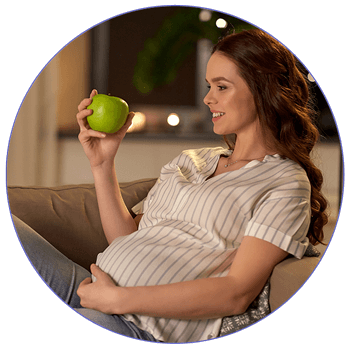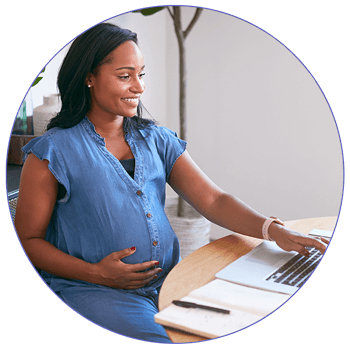 Requirements to be a Surrogate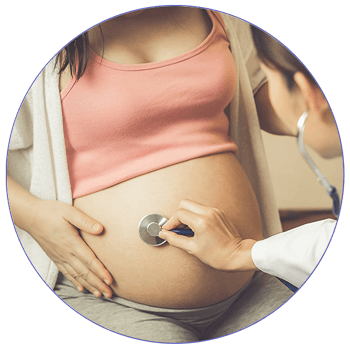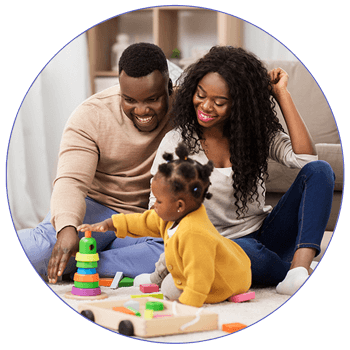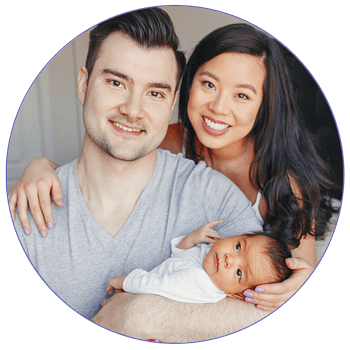 Surrogate Questions & Answers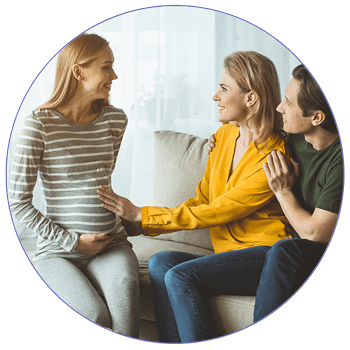 Giving & Receiving
the Gift of Life
Set up a FREE Consultation
(323) 207-5762