Being a case manager for Abundant Beginnings
Working with women in Women's Health care for the majority of my life has helped me to understand the dynamics and emotions that we all go through, especially facing parenthood and unknown feelings that it brings us.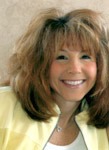 Stacie Adler
Case Manager
I started fresh out of college working with OBGYNs  and obstetrical patients. Day in and day out, I spoke to women about their fears of becoming a mom, as well as the excitement they were experiencing –two very different emotions all wrapped up in one strange sensation.
Flash forward to fifteen years later as I find myself here at ABC Surrogacy as a case manager, I realize that my experience with women and doctors served me well. Bringing this level of understanding and compassion to each couple and their surrogate is a true honor.
Surrogacy is a strange world filled with unknown outcomes and odd circumstances. It is a world in which both intended parents and surrogates must take a leap of faith and trust the process.
As a case manager, my job is to help both Intended Parents and Surrogates feel safe and well taken care of. Sometimes, it means I am their therapist, their caretaker, their travel agent, their punching bag and even at times their best friend.  It is a world filled with emotions, and I get to help navigate them as they come up.
Fear sometimes is a big one, as this can be a final attempt to become parents when all other avenues have been attempted. The surrogates really want this process to work, as they become attached to the couple, and to helping their dreams come true.  My job is to listen to their needs and help them navigate through all the stages of this unfamiliar world.
Intended parents must sift through many different profiles of surrogates who they may want to work with and then make sure that person is the right fit.  Surrogates as well want to be sure that the intended parents they pick will feel safe and comfortable with them as they must carry their child, many times, without much physical contact at all due to location. I am here to make sure the relationship can grow authentically and to help them create a special bond that is filled with trust and compassion. I have learned over the past 10 years that so many women truly love being surrogates and feel a great sense of reward and fulfillment when they can help others create the families they so desire.
From the moment the Surrogate and Intended Parent begin working together I help them coordinate medical evaluations with fertility clinics,  psychological screenings, background checks, as well as the legal process, all leading finally to their BIG TRANSFER DAY. We anxiously await the outcome of that big day and if we get that positive pregnancy test, then my job becomes even more exciting. I am here to make sure each and every stage of the pregnancy is one that both IP and Surrogate share together. Whether intended parents can join surrogates at ob appointments in person or through video calls, I do my best to make sure everyone is involved in the process. I help facilitate the bridge between IP, Surrogate, and hospital when delivery is near so that when their baby is due, all parties including hospital staff are aware of the circumstances.
From the moment I begin my time handling a case, I grow a deep connection with my clients. Some cases are more challenging than others, but at the end of the day if I do my job well, I know that everyone has had a meaningful and joyful experience.
Surrogacy may not be the most conventional way to create families but what it does do is help connect us all to each other in ways we never could have imagined. Surrogates feel an immense sense of worth and honor to have helped people become a family, and Intended Parents show profound gratitude to the women who graciously come into their lives and help them create a "New Life."  All in all, when my job is done right and the surrogacy is complete, I walk away with a smile on my face knowing I did my part to help change the world for the better.
Author:
Stacie Adler
Case Manager
Abundant Beginnings Surrogacy