Brittany is a repeat surrogate, and she wanted to share her story so that others will better understand the surrogacy process and the blessing that it is for all involved. Thank you, Brittany! You are a true gift:)!
As a two-time surrogate, I can say without a doubt, there is truly nothing else comparable in this world. The immense joy I felt being able to be such a huge part in helping a family grow was so powerful. People along the way, learning of my surrogacy journey, had many questions.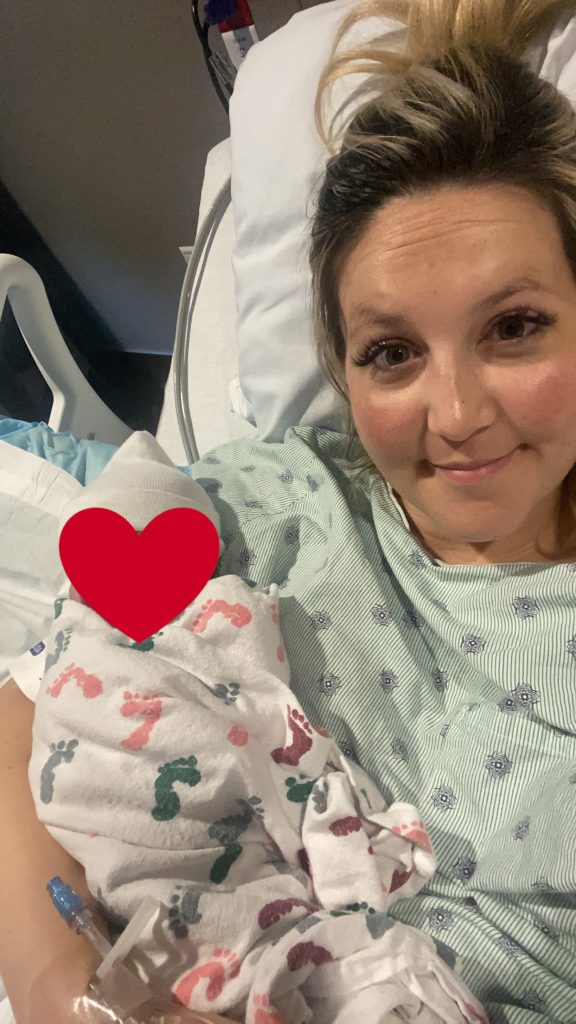 One question I was often asked by others was… "Won't you be so sad to have to give the baby away once it is born?" As an Intended Parent, this may be something you're concerned about, as well. In my experience, going into this journey knowing I was going to be bringing such joy to a family, I was never concerned about wanting to keep their baby or even feeling sad.  Then having the most beautiful opportunity of being able to give them the gift of a baby, watching the IPs see baby for the first time, I can say it was an absolute blessing.
What surprised me most about the surrogacy journey was the support!!! The friends and family I have gained through surrogacy has been phenomenal! The agency alone has been incredible and offers so much support throughout the entire process and beyond. There are support groups online as well. Even the therapist who checks in with you periodically through your journey, has such a kind and caring heart.
My partner was so very supportive from day 1, which made a huge difference, and I was so thankful his heart was coming from the same place as mine on this. I thought it might be difficult to explain it to our kids, but they were totally for this and excited along the way.
There are a lot of moving parts to surrogacy, especially in the beginning. My partner helped me look through IP profiles and decide which family we were most called to help (this is a hard one because there are so many sweet families out there.) He supported me through the Zoom meetings with our IPs (I am a little shy when it comes to meeting new people, but he is the opposite so it helped me open up.) He supported me by accompanying me for medical evaluations and transfer day. He was a HUGE support postpartum and pampered me like crazy.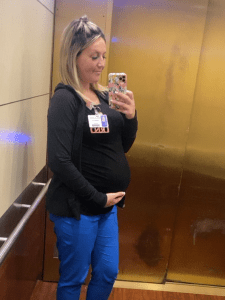 Other support from family and friends looked like, checking in with me during the pregnancy, and postpartum period. My ex-husband was supportive in the form of keeping our kids when I was out of town for surrogacy related procedures and while I was in the hospital in labor.
Surrogacy helped my family financially, as well.  My first journey, I used the money to pay off debts and purchase a new SUV for myself that fit my growing children better than the little sedan I had. My second journey we used some to take a family vacation, and have put the rest in a savings account for a downpayment for our future home!
I did some research on agencies when I was first considering surrogacy, I felt the agency I chose had the potential to make or break the enjoyment and success of my surrogacy journey. There are agency review groups on FaceBook. I called a few different agencies and spoke to them, asked questions, etc. and when I got off the phone with Abundant Beginnings, I knew they were the ones! I signed on with them and was in the process of moving forward with a match and had some personal things come up in my life that ultimately led to me having to break my match. I was so sad about this and worried the agency would be disappointed. It was the love and support they showed me in this moment in my life, even though I wasn't able to be a surrogate for them, that made me feel truly cared about as a person.
When my life allowed and my heart had led me back to surrogacy, I knew I could reach out to Abundant Beginnings- they welcomed me back, and we have now had two wonderful, successful journeys together!
What I would like others to know who are considering surrogacy is that surrogacy is not only a gift for the IPs, but a blessing to you and your family. It is huge! There are so many things to take into consideration, so don't make this decision lightly.  And, when you are ready, lean into it and give it a try. I will never regret my decision.