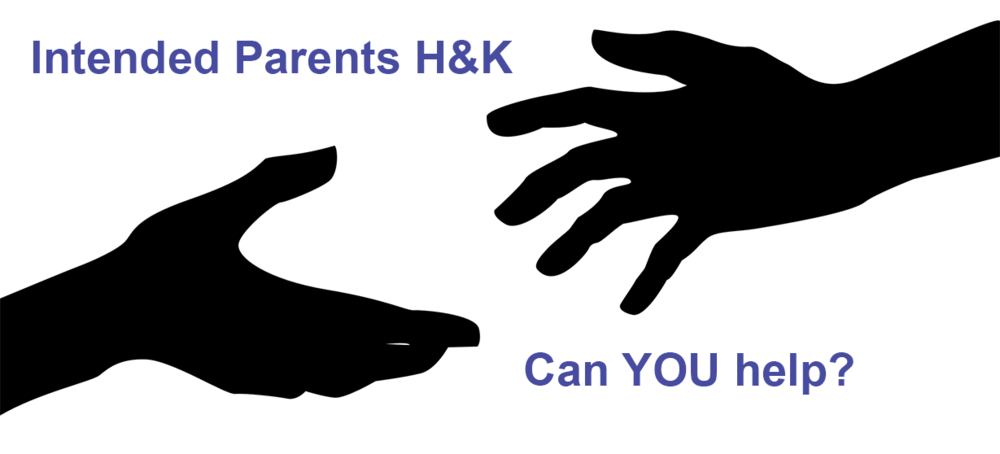 Intended Parents "H" & "K"
We'd like to introduce you to a very deserving couple,  "H" & "K."  Abundant Beginnings has been working with them for several months now, supporting them in finding their ideal surrogate candidate.  Their first surrogate match fell through when the surrogate did not pass the medical screening, which is so disappointing for everyone, as you can imagine.  Their hearts are so ready to welcome their baby, and each day that goes by is another day of longing.  
"We decided to apply to the GC (gestational carrier) program at US after our serious consideration and long discussion.  We were very depressed after the miscarriage we experienced, and hope the GC program will help us have a healthy baby to complete our family dreams."
H&K live out of the U.S., and although they will not be available for regular medical appointments, they do want to hear all the details!  They speak English, and also have a lovely support person who will help with translating and communicating, so they don't miss any important details.
They would like a close relationship with their surrogate, if the surrogate is willing.  They will be very respectful of their surrogate, and are incredibly grateful for anyone who would consider helping them become parents.  Although due to their country's laws and traditions, they may not be able to stay in touch regularly after the birth of the baby, but they will send photos, and their representative will stay in touch regularly. 
"We think a child is the most beautiful gift from God and we are willing to travel a long way to US for this program. We will never change our mind. Thank you for your kindness to helping us to complete our dream."
If you are interested in learning more about H&K or our other Intended Parents, please reach out directly to Julie at social@abcsurogacy.com or apply today.