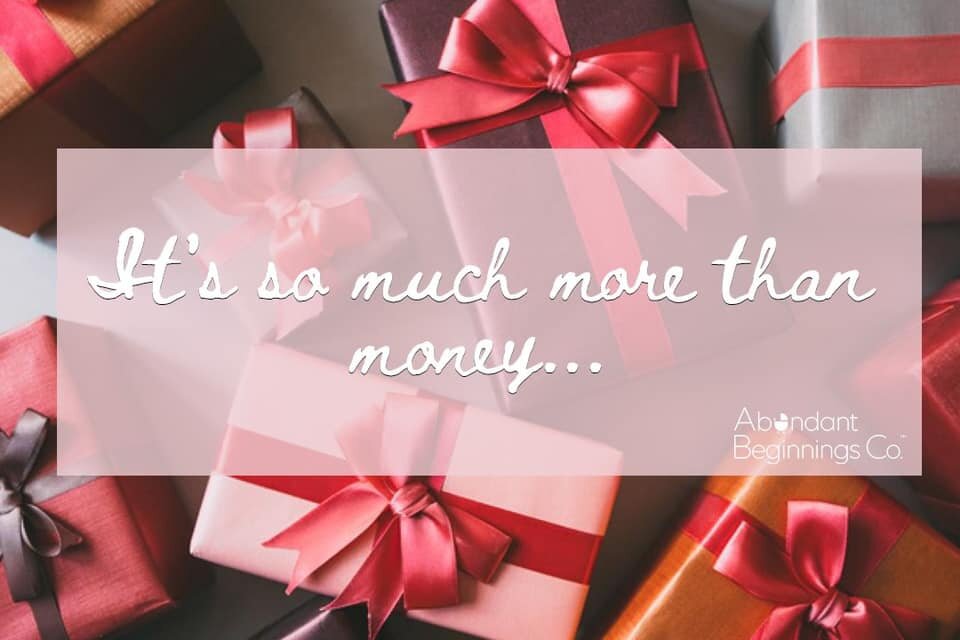 It's so Much More Than Money
By Guest Blogger: Jennifer T (2x Gestational Surrogate from WI)
Whenever I mention I'm a surrogate, this seems to be one of the top three questions asked — how much money do you make?!
Yes, I'm compensated for my time and "suffering," and all the costs associated with the pregnancy. However, the money was NEVER my motive for becoming a surrogate.

I've been blessed with my own babies, all while watching some of my dearest sisters struggle with conception. My heart went out to them. They sparked my interest in being able to help others create their families.

I did a lot of soul searching before beginning my official journey with a surrogate agency. I had so many questions (and so many more I was unaware of) until I started looking into surrogacy. I chose to go with Abundant Beginnings thanks to a dear friend who was beginning to work with them, too. They were COMPLETELY transparent in what they offer, what they expect, and what situations may arise as a surrogate. Then they ask the hard questions to make sure you are also emotionally capable to be a surrogate! It wasn't just about the physical health, but the mental health also (Big win here ladies!)

When I first signed on with Abundant Beginnings, I wasn't even fully ready as I was still nursing Jordan (my youngest). They respected my journey and kept in touch with me for OVER A YEAR! I felt so much support, love, and respect from a company that I had not even worked with yet!

It's now been over three years of being with Abundant Beginnings, and I absolutely love and support this ALL WOMEN team! Supporting a woman run business while supporting wanting families is a big bonus. My cup overflows from the added family I've gained from Abundant Beginnings, as well as the Intended Families I've birthed for and supported.

I'm forever thankful and grateful for taking that leap into the world of Surrogacy! ~*~"